Experiencing the softness that keeps you dry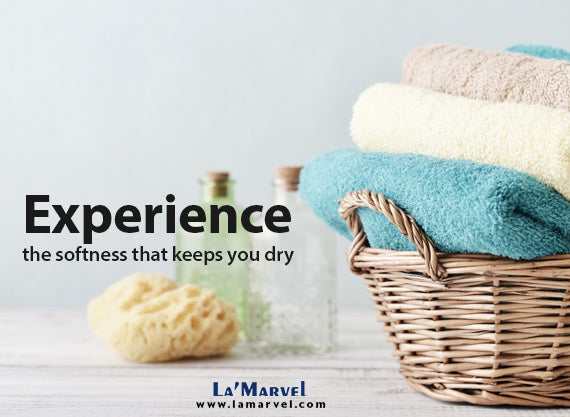 Experiencing the softness that keeps you dry
Towels have become a necessity that we seldom prioritize over. However, any trip that involves a dip can never be complete without a towel to keep your dry. However, the colors and softness is often what determines the best brand for personalized towels. While some simply settle for a wash cloth, those with a taste of perfection will only opt for a super plush towel that is softness unmatched, creating an experience unparalleled. To get such towels online has been quite an issue for many, since many at times people opt to buy towels online from the wrong brands. 
As it's often said, looks can be deceiving, the right towels do not have to look the part but rather induce a feeling. Whether you are looking to buy towels online in dubai or simply want a set of beach towels for your outing, La'Marvel is bound to be your final choice when it comes to getting the premium at the best price. The illustrious colors along with lush fabric has led many to keep coming back to us whenever they want another addition to their drying collection. The simplistic elegance in solid towels, often opted for by the hospitality industry, La'Marvel is a true testament to ensuring the highest quality manufactured in the region. Even our trendy beach towels are favorites among those who have a taste for excellence. 
A comfort so fine you'll want to wear it at all times, our Terry Bathrobes are just what you are looking for whenever you want to relax in the confines of your home. The softness that truly feels heavenly is a feat we have achieved by using only the highest quality fabric and keeping in line with the best benchmarks set. In other words, to keep yourself comfortably dry, La'Marvel's Towels you must try.
---