We make your Sleep Better from the first use.
Our beddings are made with quality linen, standardized thread count and made super soft, for the dreamy sleep you desire. Ranging from pillow cases, duvet cover / duvet inserts, mattress protectors and beach towels to add quality experience to your life.
Sleep with dreams like in your childhood.
Hotel quality linen, value offerings - no marketing gimmicks.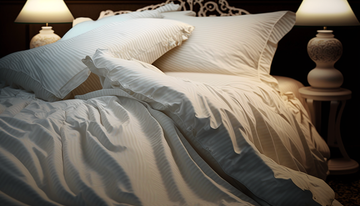 The La'Marvel
La Marvel, is a brand which is newly launched startup with a keen focus on bringing premium quality bed and bath products via a cost-efficient supply chain. The brand's specialty lies in its ambition to make high-end goods accessible in the market at an affordable price range. To achieve this objective La Marvel operates on a farmer to consumer module, building the business from the ground-up.
Customers are in love with us.
Amazing quality!
Had the best sleep ever on my new bed sheets and pillows - felt like I was in a hotel room.
Pillow insert
The pillows are so fluffy and soft. Highly recommended

La'Marvel Lifestyle Journal