Why 1cm stripes are used in hospitality/hotels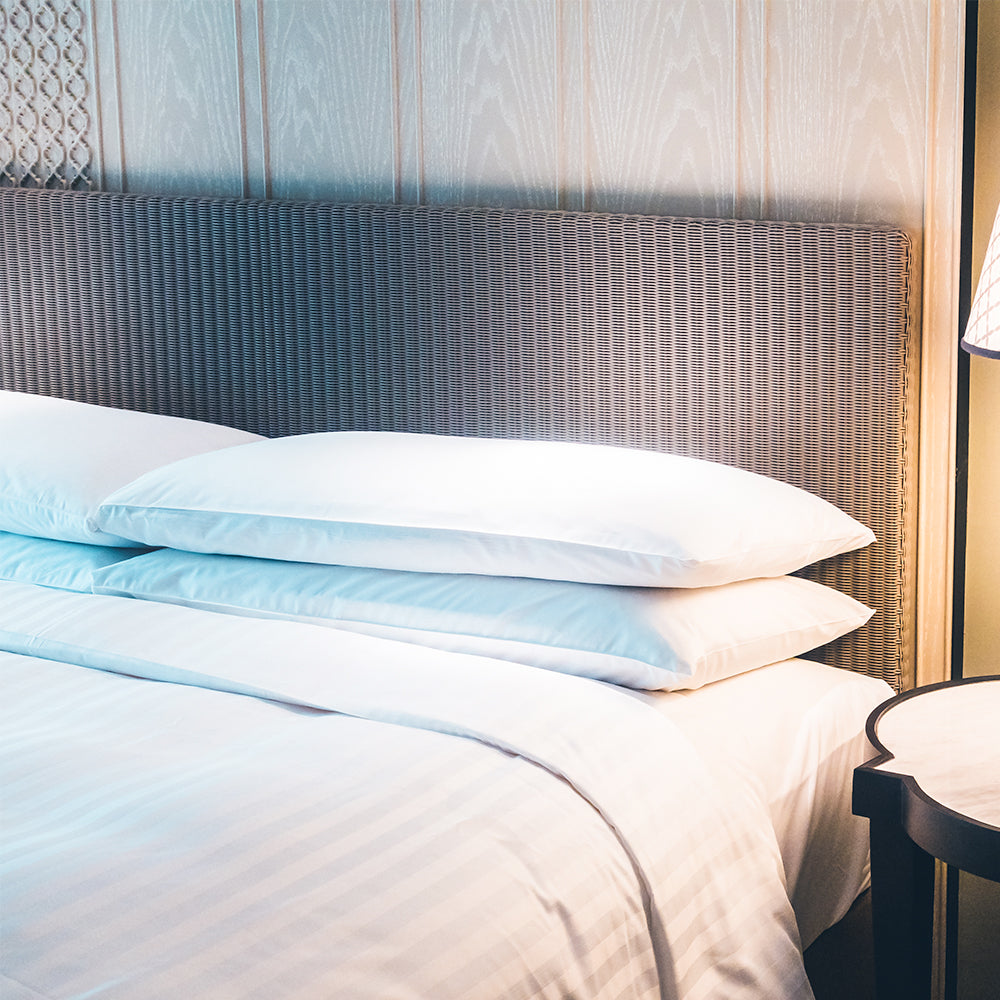 Why 1cm stripes are used in hospitality/hotels

Choosing hotels has always been a hard task as cleanliness is the core issue. Whenever we book a room in our desired hotel our top priority is it should look royal, smell nice, and be smoothly cleaned no matter it's the bedroom, washroom, or even the corridors.

What's the most common thing we notice when we go to a hotel for even a one-day stay? From a hand towel to bedsheets, bedcover or, even the curtains sometimes are in white stripes.
Give it a thought!


White stripes generally portray a halo effect by which, guests think that their room has been recently renovated. That's why most of the hotels use white stripe bed sheets which are actually rich in thread count. Mostly their thread count lies between 300-600, to give their guests a sense of luxury and satisfaction that it is freshly laundered and is hygienic enough for a nap after their tiring travel day.
Also, the white bedsheets don't hide any sort of stain even the slightest dust particle can easily be seen. In case you have a doubt that your room was in use just before your check-in or your room is not clean. You can easily make sure by checking the bedsheet, if there are any sort of wrinkles – wrinkles suggest that either there was someone sleeping or it hasn't been washed lately. Look out for the hair and debris under a white blanket it can easily be spotted.
 
White is a versatile color. You can use a white stripe with any other color scheme, Plus white stripe is timeless it can be used in any era and will still look so elegant and trendy. If you see a white stripe bedsheet chances are hotels might also be using white towels and bathrobes too. As it is very easy and convenient to do the laundry when it comes to running such a massive hotel because having white sheets and accessories means you don't have to sort out anything, It is also super easy to bleach the stripe sheets. Everything can go in a single spin. You don't need to worry about the color stain too!

White color bedsheet also adds a point for better sleep.
"That was the best sleep I ever had in ages" familiar with that sentence?
 Because that's what you say after a hotel night stay. It's not a coincidence that hotels often use white bedsheets. White stripes work great as a source of providing peace and a sense of relaxation to your brain.

Now you can have the same level of comfort, relaxation, and luxury at home too with our white stripe bed collection.
Buy now and give yourself the deserving relaxation and sleep.
---