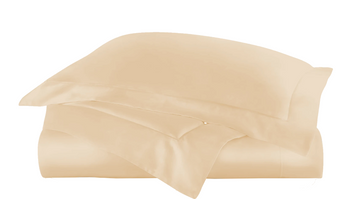 Imagine waking up in a world where your bed straightens and fixes itself? Sounds sweet doesn't it? Well, you are living in that world but just do not own a Smart duvet.
Why do you need a Smart duvet in your life?
Making the bed first thing in the morning is not something anyone enjoys or looks forward to. It is a taxing and tedious chore everyone dreads, especially with the daily hectic routines and dozen other things on the mind. What if there was a way we could absolve this chore from your daily life? This is where our cool and comfortable Smart duvet comes in.
La'Marvel's Smart duvet comes with a revolutionary feature that fixes and makes you bed for you with just a click of a button. It is a must have the household product in today's time; if you have a busy life, are an over-sleeper or simply hate making beds. This feature allows you to clean up after a night's sound sleep effortlessly and go to work right away!
We know the struggle of putting on a duvet cover. It can be extremely frustrating when your duvet cover simply does not cooperate. Our Smartduvet solves this problem with built-in corner ties that allows you to easily attach it to your duvet's interior corner loops with no fuss.  Subsequently, this ensures your duvet or comforter stays in place. Simple, easy and trouble-free!
This is how La'Marvel's Smart duvet rescues you from mundane tasks, improves your lifestyle and helps you focus on important aspects of life.  La'Marvel aims to sell and deliver top-of-the-line Smart duvet for customers to enjoy a comfortable and cozy slumber anytime they want.
Order Lamarvel's Smart duvet online today to enjoy cool comfort, luxury beauty sleep and never worry to make your bed again!