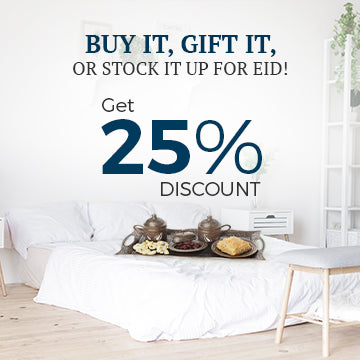 The month of Barakah has finally arrived and so is the preparations for it.

For the sanctification of this holy month, Muslims prepare the interior of their house according to it. Especially setting up a prayer area in their house. Fresh sheets, Clean prayer mats, Placing several colorful Misbaha's, Cushions to sit on for the zikr session, putting some lighting on contributing to increase its beauty, and most of all Placing a Qur'an or sets of Qur'an on a higher clean place.

The purpose of Ramadan is not only to fast and stay hungry but to strengthen your faith and be more patient. Ramadan is all about nourishing your soul by avoiding and letting go of all the bad habits and sins. To be more religious and involved in all the good deeds, spending time with elders, praying, giving charity, showing love and affection.

Apart from these things our routine changes completely during this month, especially for the working class
Sleep and food are the two important things to be maintained in the human body. And we all know Ramadan Kareem changes not only our eating habits but also our sleeping routine and it's very important to maintain a healthy sleeping routine during this month.
Here are some tips to help you out maintain your sleeping routine:

1. Showering before you sleep will help you to sleep 10 times quicker and better. As it is the most efficient way to end your day. What else do you need except a warm shower and a soft towel to soak in all your worries before going to bed?

2. Your sheet plays a vital role in the whole sleeping process. Wondering what color sheets to put on your bed for nighttime? Our expert's advice for White sheets. As white helps to sleep quicker and more peacefully because the visual idea of the bed matters a lot. Who doesn't want to fall into their bed after a busy routine, especially in the month of Ramadan?

3. Third most important thing is, choosing the best set of bedding in order to attain the best sleep because you don't want to wake up feeling tired at suhoor. Choosing a bed set can be tricky but our brand is here to help you out. La'Marvel presents you from single bedding sheets to double size bed covers, bedding, and linens set, everything is contributing up to the mark to improve your sleep with a sense of luxury to Marvel your life.


4. Choose the perfect pillow for your perfect sleep. Pillows give you a healthy posture to sleep in. Your neck, spine, shoulders, back everything should be aligned so you don't wake up tired with a body ache especially when you're going to work while fasting.

5. Make a sleep schedule for Ramadan. You cannot sleep for continuous 7-8 hours as you have to wake up for suhoor. Plan your sleep in order that you sleep 4-5 hours before suhoor and rest 2-3 hours after suhoor. It will take your body 6 to 8 to get used to this new routine. But the key is to stick to this plan so you won't fall ill.

La'Marvel wishes you all a very happy and healthy Ramadan Mubarak, also there's 25% discount live for 3 days, valid till 4th April, 2022 on our entire range.
Buy it, Gift it, or stock it up for Eid!
Marvel your life with La'Marvel.
---