Enjoy Special Discounts of 25%.
VALENTINES
Personalised Initial
Towels
We bring some prints to your daily fantasy, find out more about our Hayawiya collection where we are offering duvet covers sets which comes with duvet cover and pillow shams
Get a gift for Heavenly Love
Enjoy Special Discounts of 25%.
VALENTINES
Bedding Bundles
Amazing bundles at amazing Prices; it included Fitted Sheets, Duvet Covers, Pillow Covers & Oxford Pillows, Find out all our bundles here in this collection
Valentine's Special Offer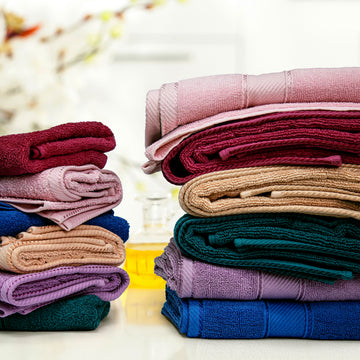 About Gifting
One of the five love languages is Gift! Yes, you read it right. Gifts are a great idea to show love and affection towards someone you absolutely love, no matter who that person is. Your family, friends, workmates, teachers. Gifts are always the best source to portray your feelings in material form. Receiving gifts is surely one of the best feelings ever experienced by the one but has anyone ever thought about the idea of giving gifts?
Read More
Vallentines Special
Hand-picked
make a gift for your one easy and remmebarable.